Who and what is ELSA in our school?
ELSA stands for Emotional Literacy Support Assistant - and Clare Sbiti is the ELSA at our school.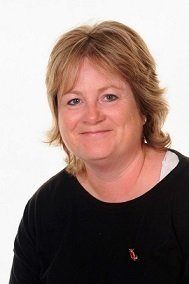 'ELSA' is an initiative developed and supported by educational psychologists, who apply their professional knowledge of children's social and emotional development to areas of need experienced by pupils. They provide on-going professional supervision to help maintain high quality in the work undertaken by ELSAs, thereby helping to ensure safe practice for ELSAs and pupils alike'. ELSA Network
I started my ELSA training in 2014 and completed it in 2015. I offer support to students across the school who may be struggling with their emotions. The main areas of focus are: self-esteem, anxiety, bereavement, emotional awareness, anger, friendships and relationships, independence, social skills, growth mindset and behaviour for learning.
To be able to continue to use the title of ELSA I regularly attend half termly supervision in a small group which is led by an Educational Psychologist and I deliver a bespoke programme of support to individual pupils and sometimes small groups.
To gain access for this support in school it should be requested via your child's class teacher. If the teacher feels it is appropriate a referral will be via our Assistant Head/Inclusion Lead – Wendy Thomas who will assess and check availability.
In some instances it could be the class teacher that addresses with you that your child is struggling with one or more of the above areas in order to gain approval from you for your child to access this service.
Sessions are normally weekly or fortnightly for 30-35 minutes and comprise of discussions, stories or worksheets tailored specifically to the child. In some instances for certain areas of concern a small group intervention maybe considered.
Clare Sbiti - ELSA