Who and what is ELSA in our school?
ELSA support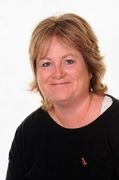 Clare Sbiti - Pastoral Lead/DDSL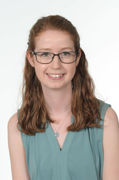 Jasmine French – ELSA/Inclusion Support Officer/DDSL
ELSA stands for Emotional Literacy Support Assistant. Clare Sbiti and Jasmine French both hold the ELSA status at our school.
'ELSA' is an initiative developed and supported by educational psychologists, who apply their professional knowledge of children's social and emotional development to areas of need experienced by pupils. They provide on-going professional supervision to help maintain high quality in the work undertaken by ELSAs, thereby helping to ensure safe practice for ELSAs and pupils alike'. Taken from the ELSA Network.
To be able to use the title of ELSA we regularly attend half termly supervision sessions which are led by an Educational Psychologist and we deliver a bespoke programme of support to individual pupils and sometimes small groups of children. The main areas of focus are: self-esteem, anxiety, bereavement, emotional awareness, anger, friendships and relationships, independence, social skills, growth mindset and behaviour of learning. Sessions are usually weekly or fortnightly for 30-35 minutes and tailored specifically to the child.
east to west support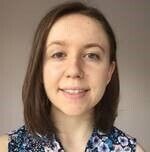 Katie Dowell – east to west
east to west is a new initiative for this year at the school. Katie Dowell is our east to west worker.
About east to west
'east to west bringing hope to young lives' - east to west workers journey alongside children and young people for as long as they need. They provide a safe space to talk about whatever they would like to discuss this might be issues at school, home, friendships or anything else. Katie also receives regular training from east to west to continually develop her skills and knowledge.
Please follow the link if you would like more information on the work that east to west do.
If you feel that your child would benefit from pastoral support this should be discussed with their class teacher who will refer to Clare Sbiti – Pastoral Lead for review and to be allocated accordingly.