WEPS PSA are a group of parents and carers who volunteer their time to raise valuable funds to support the school via fundraising events and initiatives. As someone with a child at the school, you are automatically a member of the PSA. How involved you choose to become is up to you. Being part of the PSA is a great way to get to know other parents, have fun and help with events that support the school and enrich our children's education at the same time.
Previous PSA events have included:
Family Race Nights
Cake Sale
Bubbles and Bingo
Christmas & Summer Fairs
Christmas Trail
Friendship Disco
Quiz Night
Easter Bunny Tea
Earth Day
Yoga and Meditation Workshop
Pick Your Own Fruit
Smarties Challenge
---
Who is on the PSA?
All parents are members of the PSA and are welcome to attend meetings and help at events. However, we have some key people who take charge of organising events, managing the money and keeping parents informed:
The PSA Committee for 2021-22 are:
Claire Walshe – Co-Chair
Jessie Wales – Co-Chair
Kirsty Kennedy – Vice Chair
Sharon Gallagher – Treasurer
Hayley Thomson – Asst. Treasurer
Claire Walshe – Secretary
The PSA Trustees for 2021 are:
Sharon Gallagher
Hayley Thomson
Lauren McQueen
Jessie Wales
Claire Walshe
---
Dates for PSA meetings:
There are no dates set as yet, but we communicate them through the Facebook group and class whatsapp groups.
PSA AGM meeting minutes November 2020
---
How You Can Help
You can help support the PSA in many ways…
Join us at a meeting: we hold half-termly meetings, usually at Horton Golf Club (but recently online!), where everyone is welcome to come to suggest ideas, give feedback on events or just to listen to what we have planned.
Become a Class Rep: help promote events and spread the word on PSA news to the parents and carers in your class, either through your class whatsapp group, facebook page or by just chatting to others in the playground.
Match Funding: Does your employer offer a match funding scheme? This is a great way to maximise money raised at specific events. We would be really pleased to hear from anyone who can offer this.
Volunteer at an event or support us by simply coming along!
---
WEPS PSA 100 Club
WEPS 100 CLUB is the PSA lottery, open to all WEPS families. For £10 a year, you will be entered into 10 monthly draws (October to July). Half of the money raised goes to the school and the other half is prize money. First and second prizes are drawn each month. The more tickets sold, the more prize money there is! Tickets can be purchased by bank transfer to the PSA account and email your name and child's name and class to wepspsa@outlook.com
---
How have we spent the money that has been raised?
During 2019-20 we donated a total of £9,616 back to the school. This included some of the following purchases:
15 iPads, cases and licences
Trip subsidy
Toys, games and books
Classroom equipment
Workshops
Musical instruments
Contribution towards the reindeer visit for the Christmas Extravaganza
School art project
We would not be able to raise such fantastic amounts of money without the support of our very generous parents.
---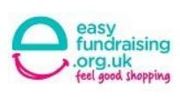 Raise free funds for our school when you shop online With over 3400 retailers now signed up to easy fundraising.org.uk, it really is an easy way to raise money by everyday shopping. Sign up, either online or by downloading the app, and start raising funds for WEPS today! How does it work? Let's say you want to buy a pair of shoes from John Lewis. Instead of going to johnlewis.com directly, you first go to easyfundraising.org.uk. From the easyfundraising website, click through to John Lewis to make your purchase. This tells John Lewis that you came from easyfundraising. The price of the shoes is exactly the same. After you buy your shoes, John Lewis will give you a cash reward that you can turn into a donation for the PSA. Easyfundraising collect this and send it on to the school at no extra cost. All you need to do is make sure you choose our school from the list of good causes.
Example retailers available: Amazon, Next, Very, Clarks, Argos, Debenhams, Boots, Booking.com, Thomas Cook amongst MANY others! Thank you to the WEPS families who already use easyfundraising and are contributing to our fundraising total.
---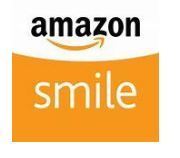 WEPS is now registered on Amazon Smile. Use the link below, which will register our school as your chosen charity – and bookmark it and use this rather than your Amazon app each time you shop! Amazon donates 0.5% of every eligible purchases and it takes no time at all! This was launched in October and we have already raised £25.07 in the first few months which is a great success!
---
Fundraising Partners
Easy2name
Supply name tapes, stick on labels, shoe labels etc. The school receives 20% commission. Orders can be placed at www.easy2name.com Please type "West Ewell School KT19" in the space "Name of Fundraising Group" when you are completing the order.
Micro Scooters
www.micro-scooters.co.uk Enter code 124961 at the checkout to raise money for West Ewell Primary School
---
Donations always welcome
As you can see from the list above we spent a lot of money last year and with an ever-growing "wish list" from the children and teachers, your donations of time and gifts are always welcome! Whenever you have a clear-out at home, please think whether it would be useful for the school or for our fundraising events. For example, books for the library, dressing-up clothes or role-play toys such as dolls' prams (for Nursery/Reception), spare uniform/PE kit (for sale or as spares in the classroom) outdoor waterproofs, wellies, plants, junk boxes, fabric/curtains (for art/painting), unwanted gifts (for raffle prizes) or small toys/gifts (for lucky dip stalls). If you have anything suitable, please contact a member of the committee to arrange collection/drop off.
---
Social Media
Follow us on:
Instagram at WEPS_PSA
Facebook at West Ewell Primary PSA
Email us: wepspsa@outlook.com